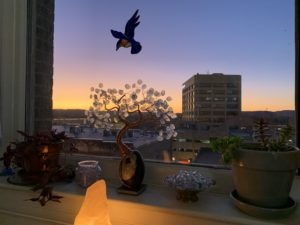 People still need people
We at GCI feel strongly that this clinic can provide our community with resolve in a time where uncertainty is seeming to prevail. Isolating often intensifies our fears as we have nowhere to project our concerns. Another person's presence can be more than enough to help dissipate such feelings. By attending counseling, in times like this, a great deal of benefit is acquired when we remember to make our mental health a priority.
An environment as safe as your home
What we as a clinic hope to provide is an environment that offers the feeling of safety. Other than our homes, there really can't be 100% assurances to an environment's safety, but I can say that the GCI clinic is like my home, and it is like the homes of every therapist and team member here. If any team member feels the slightest bit sick they will stay home, as it is the right thing to do during this time, and this we promise you. All we ask is you provide us the same courtesy.
Our plans are to keep every surface disinfected multiple times a day, also spraying every chair and room with disinfectant. We will practice social distancing in session with ample space between client and counselor. A GCI team member will open and close all doors and hand sanitizer will be available in all the offices and lobbies. This clinic will be as clean and safe as your home.
Try using Facetime or Skype to talk with your counselor
Additionally, clients are arriving directly to their therapist's office and the lobbies are not being used other than for people waiting for their loved one's session to end. The elevators will not be operating, so be prepared to use the stairs, and if that is not possible for you then we can do phone or virtual sessions in order to keep continuity of care. We thank our clients for their strength and resilience and look forward to continuing counseling until we have come out of these unprecedented circumstances.
Sincerely,
The GCI Team