We are currently hiring a full-time licensed mental health therapist ready to grow their practice.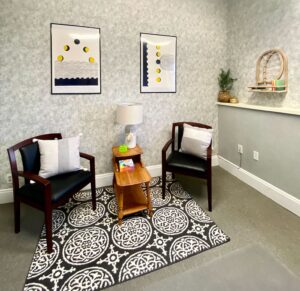 This recently finished office space that looks out onto Main St of Downtown La Crosse in a 100 year old building is available for the right person to fill. The office can come fully furnished with décor (photo depicts the office layout but furniture or decor may have changed), a desk, personal computer, private sink, ample room for supplies, and comfortable seating. You are also more than welcome to bring your own décor, furniture, and equipment to personalize the space. There is a private waiting area that is children and family friendly with ample seating and staffed with our front desk professional during all business hours. This is a single position that will remain open until we find the right fit for Garrison Counseling and the Garrison Team. We take pride on our ability to treat the entire family, and our play therapist is a crucial part of that mission. Join a friendly, family-like work environment where we make it a priority to check in with one another for collaboration and sometimes just a laugh. Please feel free to stop in or call with any question!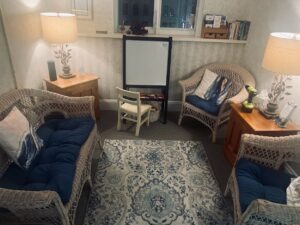 For more information on the pay structure of the position as well as the perks & benefits of working with Garrison Counseling, visit our careers page!