Therapeutic Massage Treatments Offered at Garrison Counseling
Tune into the mind-body connection through therapeutic massage. Massage promotes relaxation by releasing muscle tension and aids in overall well being by reducing stress and anxiety. After a single session you'll start to see changes in your body, mind, and energy levels.
Our Licensed Massage Therapist is dedicated to helping promote mental and physical wellness through therapeutic massage. To request your appointment, click the link below.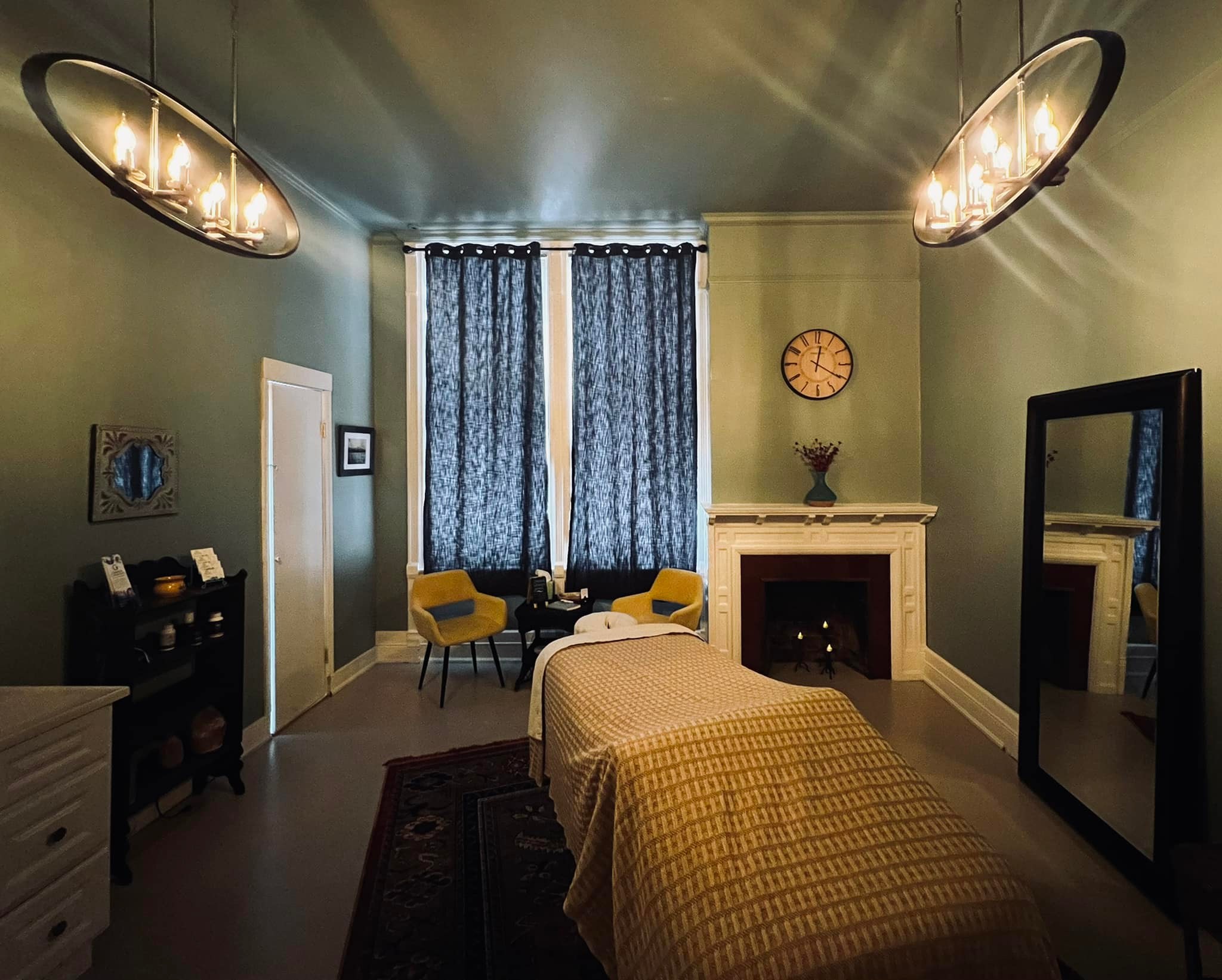 Traditional Therapeutic Massage
Reduce stress and muscle tension with the most common massage modality – Swedish massage. It involves soft, long, kneading strokes using hypoallergenic lotion on the topmost layers of muscles. Each session is completely custom created in a collaborative effort between therapist and client based on each clients individual needs and preferences. Sessions can be customized with light, medium, or firm pressure. 
Mental Health Massage
Enjoy the benefits of massage while remaining fully clothed. This therapy is aimed at relieving symptoms of stress, anxiety, and depression with focus on the head and neck, as well as hands and feet. Light to medium pressure is used to help bring awareness to your body and guide you into a state of relaxation. The treatment may also include gentle assisted stretches and compressions over clothing.
Session Pricing & Information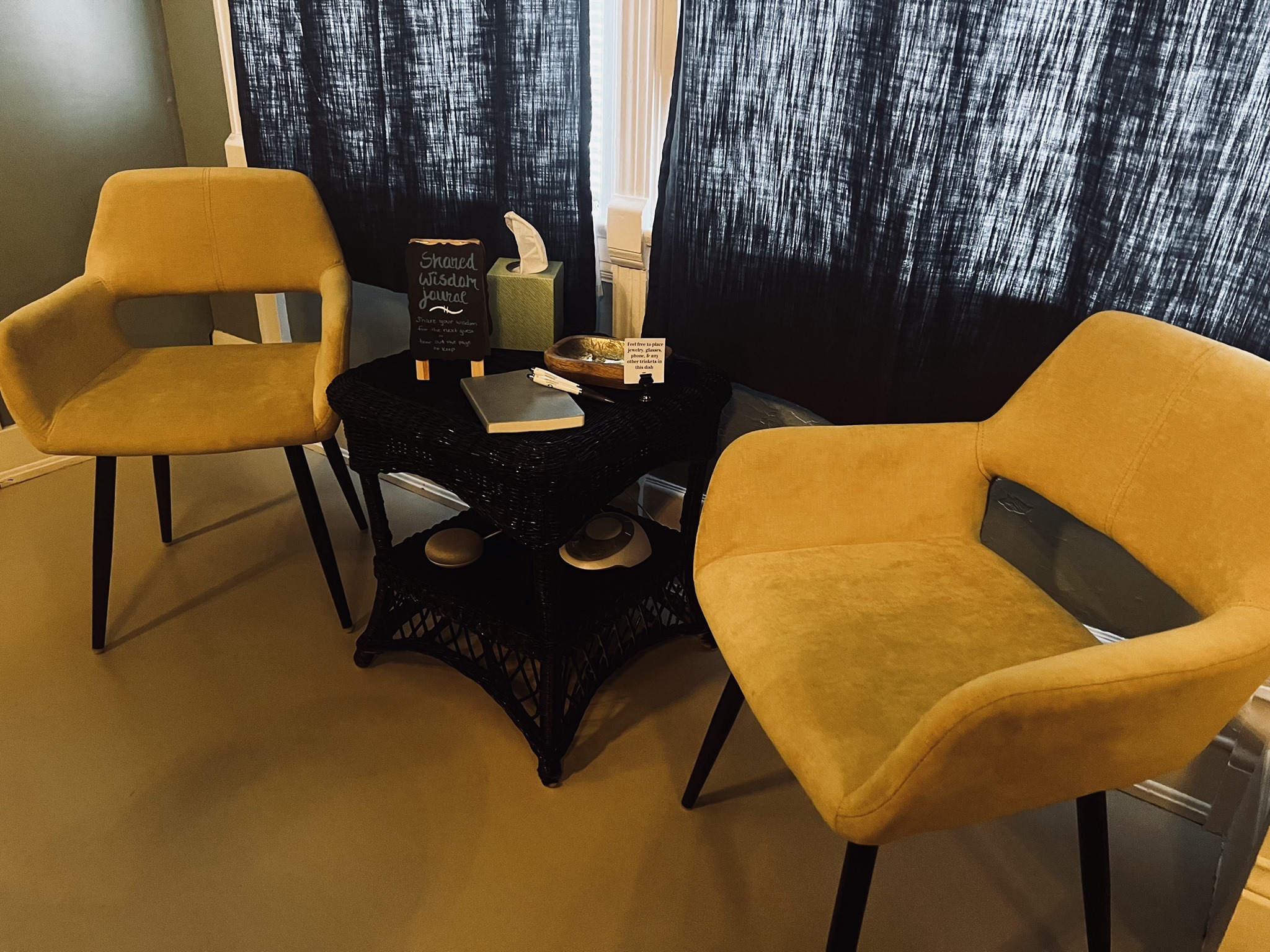 Wellness Time Information
If you've received a massage before, you know the most difficult part is getting up and leaving after the session is over. Our wellness time allows for clients to not worry about rushing out of their appointment. We strongly encourage each client to utilize this time in a way that works best for them. Good examples of productive ways to use this time are to rest, meditate, journal, read, or simply enjoy your choice of complimentary beverage. After your wellness time is up, your therapist will consult with you about the session and then you will check out with the office manager in the lobby.
Other Treatments & Services
Chair massage – $20/$35
Muscle tension relief is provided by performing massage in a seated position over clothing in 15 or 30 minute sessions. Chair massages can be scheduled ahead of time and there will be occasional first come, first serve opportunities. Be sure to follow our Facebook page to keep up with our latest events!
Foot Reflexology – $40
Pressure is applied to specific reflex points on the foot. These points correspond to organs and areas of the body. This treatment is said to induce a healing response, even alleviating some ailments. Allow for 30-45 minutes of total visit time.  
Deep Tissue – $50
This type of massage goes deeper into the layers of your muscle and connective tissue. This is not the type of treatment you'll likely fall asleep during. Compared to Swedish massage, movements are generally slower and the pressure is a bit stronger and more concentrated on any areas where you might feel chronic tension or pain. Deep tissue may include Theragun treatment and therapeutic cupping with additional consent. Allow for approximately 30 minutes of session time.
What should I expect from my first session?
Your massage therapist will go over your health history thoroughly. They will also make note of what your goals for the session are. This discussion helps the therapist to determine the best course of action for that particular session and also to plan for future sessions as well. Your massage therapist will carefully explain the procedures for getting undressed (if you wish to do so) and onto the table. After your session is complete, you should feel calm and relaxed. Any issues you had prior to the session may feel alleviated or they may require more than one session. 
How should I prepare for my first treatment?
Each first time massage client is required to fill out an intake form. Make sure your intake form is filled out within 24 hours of your appointment. Just before your appointment, make sure you are well hydrated, have practiced good hygiene habits, and are free from excessive jewelry, makeup, heavy colognes, and perfumes. Coming in 10-15 minutes prior to your scheduled time is important so that you are on the table on time and are able to receive the full time you have purchased. Due to scheduling, we are unable to extend your time slot if you are late.
Do I have to remove all of my clothing?
Absolutely not. For a traditional session, clients generally remove everything except their underwear. Some choose to remove their underwear, some choose to keep their socks on. Either way, Licensed Massage Therapists are trained in proper draping techniques which keeps clients fully covered by a sheet and blanket except the area being worked on. If you choose to stay fully clothed, we can use compression and stretching techniques over clothing and/or work the scalp, hands, and feet. We ensure the comfort and safety of each of our clients.
Is massage painful?
No. Massage techniques should never cause any pain. Depending on the treatment you select and what your goals are, some techniques could possibly be slightly uncomfortable, but never painful. If you have to clench your muscles, your body is trying to tell you that the pressure is too much. Your therapist will check in with you about pressure during your session. Always communicate if something is painful or unpleasant. 
What service is best for me if I want "deep tissue"?
A true deep tissue massage is not a relaxing service you will fall asleep during. In order to effectively access the deeper layers of muscle, the area of concern requires an ample amount of time for the therapist to use a wide range of techniques. This means up to an hour could be spent on one area alone in order to achieve successful results. Deep tissue is a great service for those looking for therapy specifically for current and former injuries, but a traditional session is best suited for those looking to receive a traditional massage with firm pressure. 
Can I talk during my session?
We encourage clients to focus on their breath and notice the changes in their mind and body they may experience during their session. The massage table is a safe space to process emotion and thoughts, however that may look for you, but keep in mind any discussion related to counseling and talk therapy will be referred back to your counselor. It is important to communicate things like: a specific technique is uncomfortable or painful, the room is too warm or too cold, you need to use the restroom, etc. Your massage therapist will also check in periodically throughout the session to see if any adjustments are needed.
Have a question not answered here?